Aries-Juggernaut
Aries you are brave but also a hothead. You tend to run into things head first without thinking or much consideration. Just like the Ram goat you are, like Juggernaut you like to RAM into things first. Questions? Yeah thats later!
Taurus- Hulk
Taurus are gentle, kind and loving people. Hard working, since theyre earth signs they are also supergrounded and love stability. But make them angry and threaten their stability or insult them. Just like the Hulk you wont like them when theyre angry.
Gemini-Mystique
Gemini also known as the twins. The joker suits you better but since were doing heroes you get to be Mystique. Why? Well you dont need to ask but Gemini you are smart confident and a go getter. With the ability to match but youre all over the place with your multiple personality disorders so you get to be mystique. Because sometimes you have a hard time choosing who it is you want to be. So you just choose to be whatever you want when you want.
Cancer-Professor X
Cancer you get to be professor X. Why? Because you are of one the most powerful signs in the Zodiac but you dont let that get to your head like some of the other signs **cough* Libra **cough** But you use this power to help those around you and better themselves. You could easily like Professor X use this power to exploit for personal gains and read peoples mind. But no you would rather ask the question instead and treat others with respect. But let others take advantage of your kindness and beware of the pincers!!! Professor X also becomes Onslaught! A devistatingly powerful mutant mixed with Magneto!
Leo-Magneto
Leos are strong, smart and proud. But all these qualities can make them prone to being too stubborn and arrogant. They end up overestimating themselves and underestimating their enemies. Remember Mufasa? Yeah he was a Lion too. Look what happened to him.
Magneto is perfect for Leo as his one of the most mighty mutants but his stubborness lets him down he has all the tools to win but doesnt listen to or respect his followers opinions. Which allows his enemies to outsmart him like Scar did to Mufasa. Then he loses lol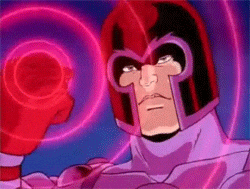 Virgo-Luke from Batwoman
Virgo you are a perfectionist. Skills second to none when it comes to analysis due to this youre better off at the desk where youre safe. Your propencity to want to plan everything so things go right is impressive, but in case they go wrong youre better off at home even if youre a mutable star sign and adapt quickly. Youre better doing this from a distance offering advice to Batman or Batwoman on what they can do when theyre under pressure. But dont get me wrong, when you are needed on the field you are still a force to be dealt with.
Libra- Mr Satan from Dragon Ball Z
Libra you are a happy go lucky star sign. You can work hard when you want but if you dont need to. You dont. You cut corners, take short cuts and have no value for hard work. But want all the credit for this reason your like Mr Satan from Dragon Ball Z, the world loves you and youre very popular but in reality when it comes to it you didnt do any real work to get there and crack under pressure. Alot of celebrities are Libras, not saying they didnt work hard but there have been alot of scandles in the last decades but how they got there. Hardwork wasnt mentioned.
Scorpio- Nick Fury
Scorpio is dilligent, smart and knows exactly how to get what they want. They work hard and are not scared to make difficult decisions even if it means stabbing you in the back to meet the objective, in this case Nick Fury suits your perfectly because his just the same as you. Hes a great guy but those around him would question his loyalty after taking certain actions, and theyre right but... do they know what he knows?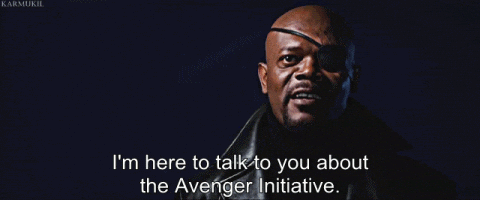 Saggitarius- Goku
Saggitarius you are playful, funny, witty and smart. Alot like Peter Pan. You dont take things too seriously because deep down you know you can probably handle it. But when things get serious you will turn super sayan like Goku and deal with the matter.
On the other hand being too playful can land you in trouble so becareful.
Capricorn-Hashirama Senju
Capricorn, you work hard. Too hard even and its mostly for the benefit of others. Youre talented and always there to help and find solutions when things go wrong. Like the 1st Hokage you prefer to use your talents to help others and make peace, you lead by example by your hard work. But remember not everyone is as kind as you, they probably respect you because they know in truth they know how powerful you really are but are holding it back.
Aquarius-Krillin
Aquarius for whatever reason you tend to confuse yourself with mermaids but your not a pisces youre just the aquarium. So youre a great catalyst for something great to happen. Like Krillin, Goku would of never been super sayan if you didnt die.
Pisces- Jean/Phoenix
Bet you thought it was going to be Aquaman huh? But you see people that do that are lazy and copping out. Pisces you are the last star sign of the Zodiac, do you know what this means? It means you carry your own characteristics and are also able to tap into the other 11 at will. But this takes training.
Like Jean at the start you maybe confused often overlooked but you carry the most potential. As you are the last star sign not enough is known about you, often times you will feel alone because others will not know how to help you. But fear not youre gifted with a very sharp intuition to help you but this alone is not enough.
You will have sparks of brilliance but to truly harness it, you will need to be dedicated and trust yourself. If you do you will become the greatest as you are able to rise from any depth and become a phoenix. But just like Phoenix with no self control or discipline you risk that power taking control of you rather than you taking control of your powers. Becareful.